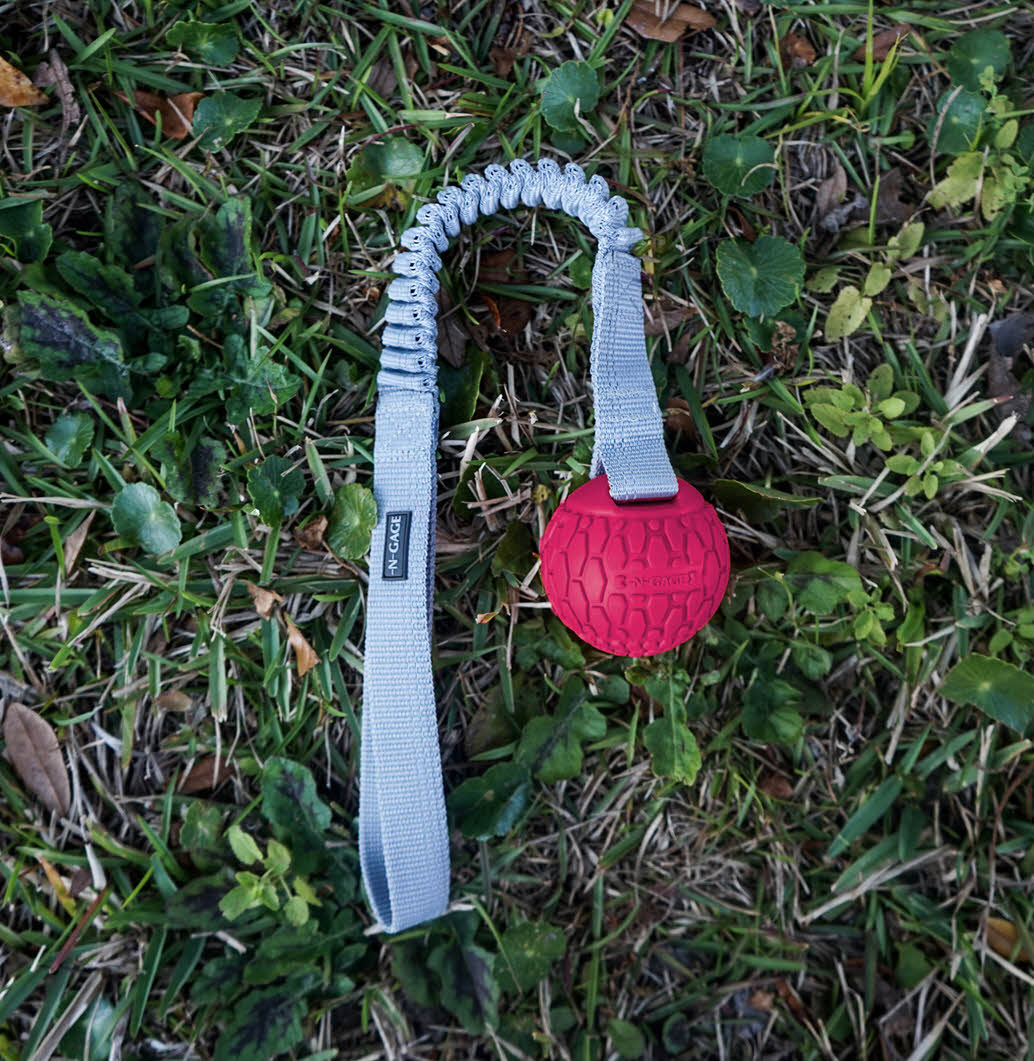 Description
Our version of the classic squeaker ball with an added small, leash-type bungee handle that brings interactive platy to a whole new level.
Features
High quality, leash-type handle, with ballistic nylon, triple stitched with reflective piping
Bungee handle for highly interactive tugs that are easy on the arm and back, as well as increased distance and bounce on throws
Natural rubber that is durable enough for hard play, yet flexible enough for high bounces
Vibrant colors make it easy to spot from long distances
Internal squeaker
Dimensions + Weight
19.625 x 2.5 x 2.5 in (50 x 6.5 x 6.5 cm)
0.35 lbs (156 g)
Important
Not a chew toy, interactive use only
Remove all tags and hangers
Discontinue use if worn, loose or torn pieces occur
Your Order Ships Fast
Orders begin processing immediately upon receipt, and ship within 1-2 business days. Standard shipping is FedEx Ground (3–7 days, with most packages arriving within 3 business days).
N-Gaging Customer Service
We want you to be absolutely thrilled with your purchasing experience! Simply use our Contact Us page and our Care Team will respond to you right away.